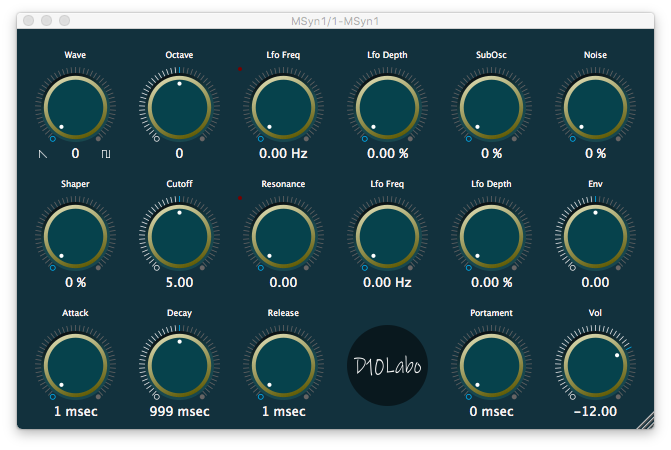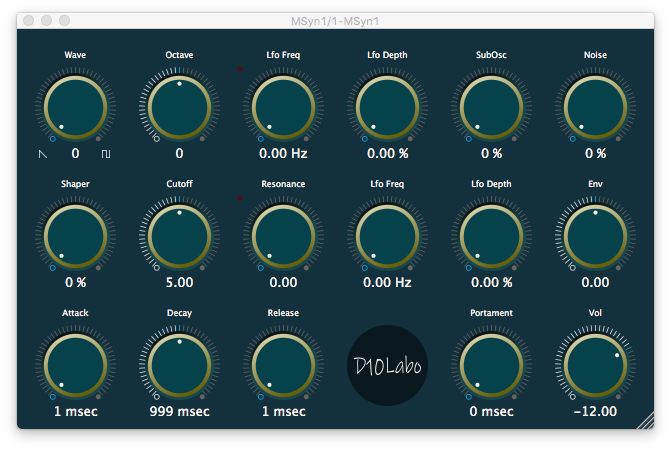 Ver 1.10 available.
Wave Shaper is added. (wave shaper is more effective at saw wave) wave sahper is inserted between oscillator mix and LPF.
LFO depth (ptich, filter) is more effective.
The maximum level of the sub oscillator is 120%.
change that sub oscilator is not modulated by LFO.
resizing bug is fixed. (In ver 1.0, it crashed when the size was made extremely small.)
Sorry, the sound is not compatible with ver 1.0. It's a little different.
You can still download ver 1.0.